Effective meeting held with ICGP
Payment an 'additional barrier to optimal treatment'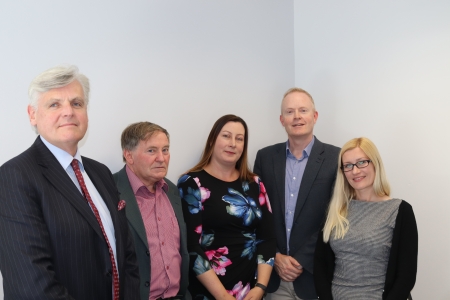 The IACP has held very useful talks with the Irish College of General Practitioners (ICGP) at which wider use of talking therapies in the primary care setting was discussed.
In its submission to the Oireachtas Joint Committee on the Future of Mental Health Care, the ICGP said: "When practices are operating in a dearth of resourcing, opportunities and time to engage with the people and families concerned are fewer. Less can be done in terms of prevention and earlier intervention, with increased pressure on GPs to treat people pharmacologically, and to refer,regarding which, many GPs are unhappy. Payment is a known additional barrier to optimal treatment for many citizens. It is a major cause of dissatisfaction where pressure of work is such that GPs are unable to spend adequate time with people attending them with significant mental health issues.

"Onward referral to secondary care is challenging for people. Being able to manage problems in the general practice setting has the added advantage of markedly reduced or absence of stigma. GPs and the people who attend them for care of mental health issues both prefer to avoid the use of pharmacotherapy where possible; while it is quicker and easier to prescribe medication, in many instances it is neither best nor the first thing to do."