Solitary confinement 'should be banned'
Mental illness is prevalent in prisons, with an average of 20 prisoners awaiting a move to CMH at any time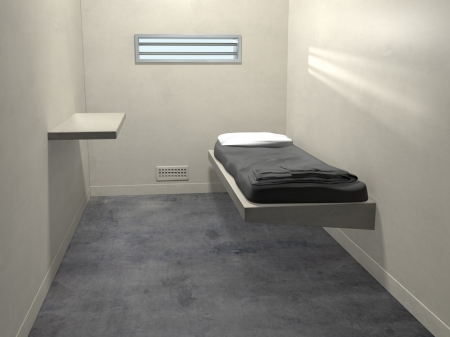 Four seriously mentally ill prisoners are detained in safety observation cells but solitary confinement should be prohibited when mental disability would be exacerbated, a new report says. Mental illness is prevalent in prisons, with an average of 20 prisoners awaiting a move to CMH at any time. The report 'Progress in the Penal System (PIPS) A framework for penal reform (2017)' concluded that safety observation cells and close supervision cells 'should not be put in capacity figures'.
The report also recommended that the Department of Health should work towards eliminating mental health assessment waiting lists. An important recommendation was that mental health supports should be available for children affected by parental imprisonment.
A serious lack of data means the prevalence of serious mental health conditions is 'unknown'. Mental health and addictions are 'key areas that require considerable work'. Mental health supports should be available to prisoners in the system. People with mental health issues shouldn't be in prison but diverted immediately to treatment, the report found. The ratio of psychologists to prison population was judged to be 'quite low'.
The Irish Penal Reform Trust report seeks to determine "if we are making progress in the penal system". It is available at:
http://www.iprt.ie/files/Progress_in_the_Penal_System.compressed_.pdf