Irish Association for Counselling and Psychotherapy Pre-budget Submission 2019 [01/10/18]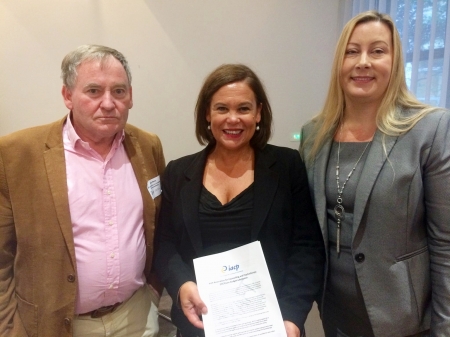 IACP published its 2019 Pre-budget Submission with the following items to be taken into consideration in the budget 2019:
1. Increased investment in talking therapies and specifically, IACP is seeking support for a feasibility study that would appraise an evidence-based National Health Service (NHS) counselling treatment for low to moderate depression, in an Irish healthcare setting

2. Expanding the existing supports which provide tax relief for medical expenses and a range of health-related benefits under the PRSI system to include Counselling and Psychotherapy

3. The same VAT Exemption for Counsellors and Psychotherapists as available for other allied health professionals
"Investing more money in treating mental health problems earlier would mean fewer people are likely to require more costly crisis care services. Untreated, mental health problems impose a significant cost on the health service, as symptoms escalate, and more costly treatments are required to address the consequences."
IACP CEO Lisa Molloy and Chair Ray Henry presented the main points of the submission, such as the need for increased investment in talking therapies, at the Wheel's Meet The Party Leader event with Mary Lou McDonald TD, the Leader of Sinn Féin, in the Spencer Hotel on September 27th 2018.
To read the full submission, please click HERE