IACP at launch of LGBT ireland
Minister Zappone launches organization at the Mansion House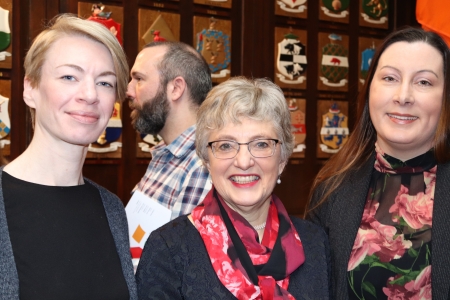 The Minister for Children and Youth Affairs, Dr Katherine Zappone has officially launched LGBT Ireland as a national service provider and advocacy organisation. IACP was represented at the launch by CEO Lisa Molloy and Joanne Gilhooly of the GSDIG group.
LGBT Ireland sets out to expand services nationally for LGBT people, their families, friends, and communities and to deliver training on LGBT issues to the wider audiences in Ireland.
"LGBT Ireland is a newly established charity which has been developed out of the National LGBT Helpline project," said Paula Fagan, CEO.
While Ireland has come a long way in providing rights and protections for LGBT people, there is still a lot of work to be done to ensure that when a person is Lesbian, Gay, Bisexual, or Trans, they can be open about who they are, without any fear of encountering negative reactions or stigma.
"We will also be providing training to staff and volunteers working in Public and Private sector organisations to assist them to better understand the needs of LGBT people and to help make their services more open and welcoming, so that LGBT people are visible and celebrated in workplaces, homes and communities across Ireland."