Why self-care matters
Top tips on how to replenish your resources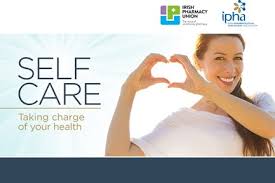 When you're running low on energy, carrying too many burdens or just not feeling very resilient, it's vital that you nurture yourself in order to replenish your resources. If you need some inspiration, look to any one (or more) of these 64 quick and effective ways to practice self care.
http://www.thelawofattraction.com/64-ideas-self-care-life-gets-hard/
Some tips:
Spend time with a parent or mentor—someone who makes you feel protected and inspired.
Volunteer to help a cause that means something to you.
Listen to music from one of the happiest periods of your life.
Practice a mindfulness exercise, even if it's just deep breathing.
Light some candles and enjoy a nice glass of your favorite wine.
Think of three positives associated with your current hardships.
Take a hot shower for at least 10 minutes, then change into some soft, clean clothes.
Do some creative writing—imagine a fantasy scenario, and lose yourself in it.
Go to bed early and make sure you get at least a full 8 hours of sleep.
Make an appointment to see a therapist. Even just one session of unburdening yourself could make a difference.