Carl Berkeley Memorial Award 2020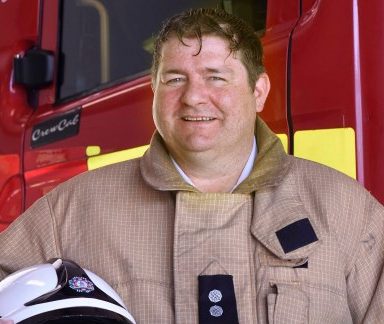 Adrian O'Grady
The Board of Directors presented this award posthumously to Adrian O'Grady, an accredited member of the IACP who sadly passed away in October 2019.
Adrian was an integrative psychotherapist specialising in trauma, as well as a trained experienced EMDR therapist. He served as Team Co-ordinator of the Dublin Fire Brigade Critical Incident Stress Management Support Team and was instrumental in the creation and development of the Dublin Fire Brigade's Critical Incident Stress Management Staff Programme. Adrian was also a member of Critical Incident Stress Management's Network Ireland Steering Committee.
As an active counsellor/psychotherapist, Adrian provided individual assistance to members of the Dublin Fire Brigade and An Garda Síochána as part of his private counselling practice.
He was a founding member of the Trauma Response Network Ireland and was instrumental in bringing the international trauma therapist trainer expert, Elan Shapiro, to Ireland in 2019 with the subsequent training of 35 Irish therapists in early response EMDR trauma protocols.
It is a legacy of Adrian's (as acknowledged by Dublin Fire Brigade) that Critical Incident Stress Management and Counselling Supports are now available and working effectively.
A further legacy of Adrian's is that Trauma Response Network Ireland is now active and has in place a panel of trained therapists and supervisors to respond to a mass trauma event in Ireland. Trauma Response Network Ireland is currently co-ordinating a ground breaking research study - in conjunction with EMDR All Ireland Association and 5 UK Universities – which addresses the psychological wellbeing and mental health of frontline / emergency key workers in relation to psychological trauma as a direct consequence of the Covid-19 pandemic.
---