Newly Accredited Members' Social Events [26/03/18]
Events acknowledged and celebrated the hard work of IACP Members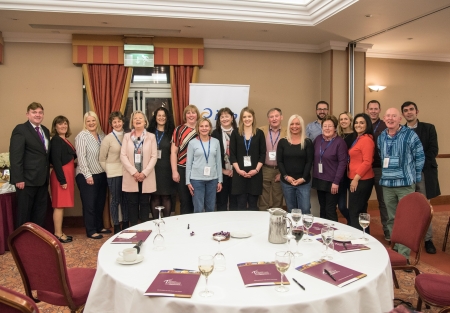 As per previous years, to celebrate the achievement of IACP Members who recently gained their accreditation, we held IACP social evenings for Newly Accredited Members. As we had a high number of Members becoming accredited last year, this year we held two IACP Newly Accredited Members' Social Events, one in the Spencer Hotel on Friday 26th of January and the second one on 23rd of March in the Talbot Hotel, Stillorgan.
The reason behind the events is to acknowledge and celebrate the hard work of IACP Members who gained their accreditation in 2017. It is also a great opportunity for First Time Accredited IACP Members to meet other Members, the IACP Staff, The Members of IACP Committees and representatives of the Board of Directors, in an informal setting.
At both events, IACP Cathaoirleach, Ray Henry gave a warm welcome to all attendees and the Members of the Accreditation Committee (Martina McNamara and Chris Murphy) congratulated the Newly Accredited Members on their recent accreditation. Lisa Molloy, IACP CEO also attended one of the events, to give an update on regulation. We would like to thank all the Members who attended these events and congratulate the newly Accredited Members, who could not be there in person.
If you wish to see some photos from the Accreditation Social Events, please login to IACP Members Area of IACP Website and see the Photo Gallery folder.