"You Are a Miracle" by Carmel Gaffney [22/04/21]
Carmel Gaffney an IACP student member shares her poem with us as part of our 40th Anniversary Celebrations.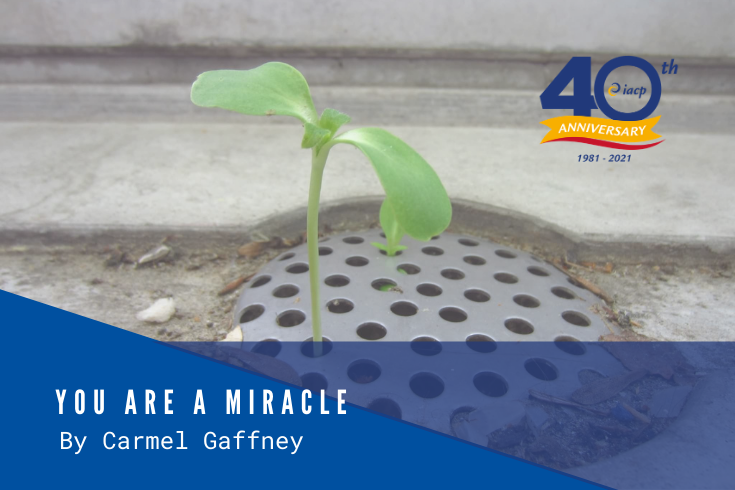 As part of our 40th Anniversary Celebrations, we're inviting content submissions from members. Carmel Gaffney a Student Member of the IACP shares her poem 'You Are a Miracle'.
Carmel is a student at IICP college, currently in her second year studying BSc (Hons) in Integrative Counselling & Psychotherapy. She has a love of poetry, mindfulness and meditation incorporating these into her everyday life to bring clarity and grounding.
You Are a Miracle
You are all the corners of the world you've seen, all the images even the ones on movie screens, all the smiles you gave to people passing, You are hugs and words expressed, magically carried through the universe. You are the love given freely, with closed eyes upon earth, you are every movement and thought enveloped in milliseconds, minutes, hours, eternity and beyond. Just like the clouds, beautifully moving along. Upon your dreams, and wants and needs, you are the thunder, recognising the energy field. You are the mountains climbed, the singing in the rain, you leave a piece of heaven in the places you left behind. You are a miracle, you are life, you can have it all, you are infinity, a spark of endless light.