Statement Regarding Covid-19 [10/03/20]
The IACP is continuing to remain vigilant surrounding the wellbeing and security of our members, staff, and visitors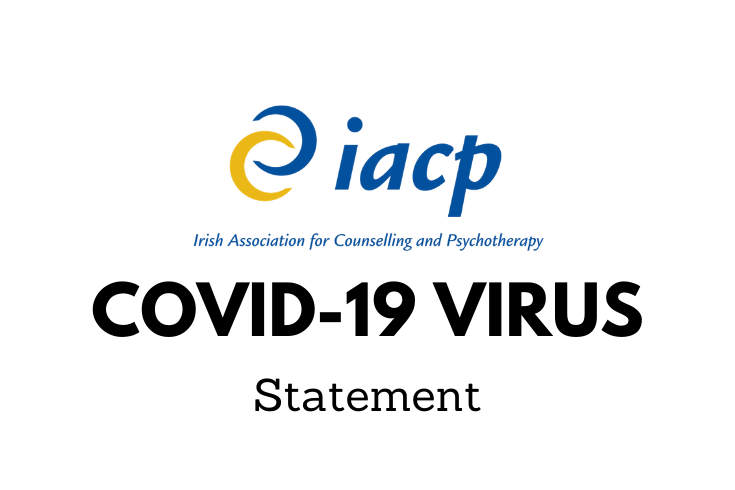 The Irish Association for Counselling and Psychotherapy is continuing to remain vigilant surrounding the wellbeing and security of our members, staff, and visitors while visiting or working at our office at Marina House, Clarence Street, Dun Laoghaire, Co. Dublin.
The welfare of our staff, members, and visitors is of paramount importance at any of our seminars, workshops or meetings.
We are monitoring the situation with regard to the spread of COVID19 in Ireland and its potential impact on IACP.
At present, all planned IACP events will go ahead, based on the information currently available to us. However, this will be reviewed as and when the position changes.

Nonetheless:
If you have recently visited a region that has been affected by the virus, would please refrain from attending these workshops or visiting our premises. Please use your good judgement and please follow the advice of the HSE. If you are unsure if the area you have visited is one that has been affected please follow this link.
If you are feeling ill or are exhibiting any symptoms of the virus, please refrain from attending our workshops or visiting our main office.
If you have been in contact with a person who has been confirmed to have Covid-19 in the preceding fortnight, please do not attend our workshops or visit our premises.
We will continue to closely follow the precautions and advice outlined by the HSE and the HSPC.
You can find more information about Covid-19 by following this link.
Please follow this link for some tips on protecting yourself from Covid-19.
Kind regards,
IACP