IACP Attend Mental Health Reform's Photocall for Budget 2022 [01/09/21]
IACP's Leas-Cathaoirleach Séamus Sheedy and Communications Supervisor Hugh O'Donoghue went to Leinster House to show support for MHR's Pre-Budget Submission 2022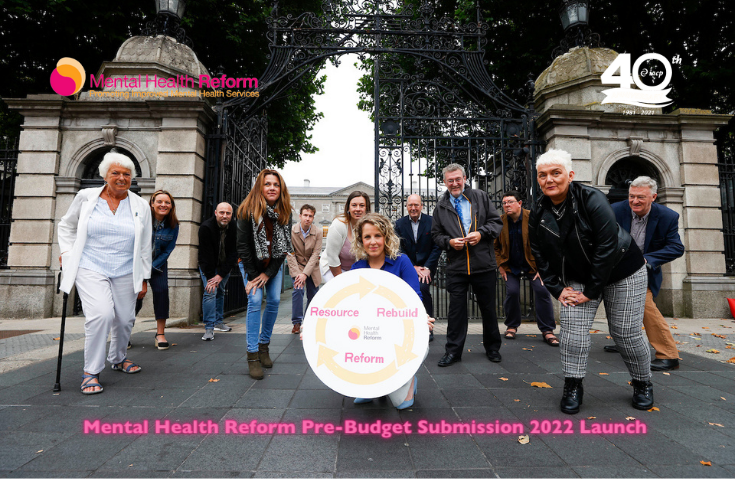 (L - R) Mental Health Reform CEO Fiona Coyle, IACP Leas-Cathaoirleach Séamus Sheedy, and Communications Supervisor Hugh O'Donoghue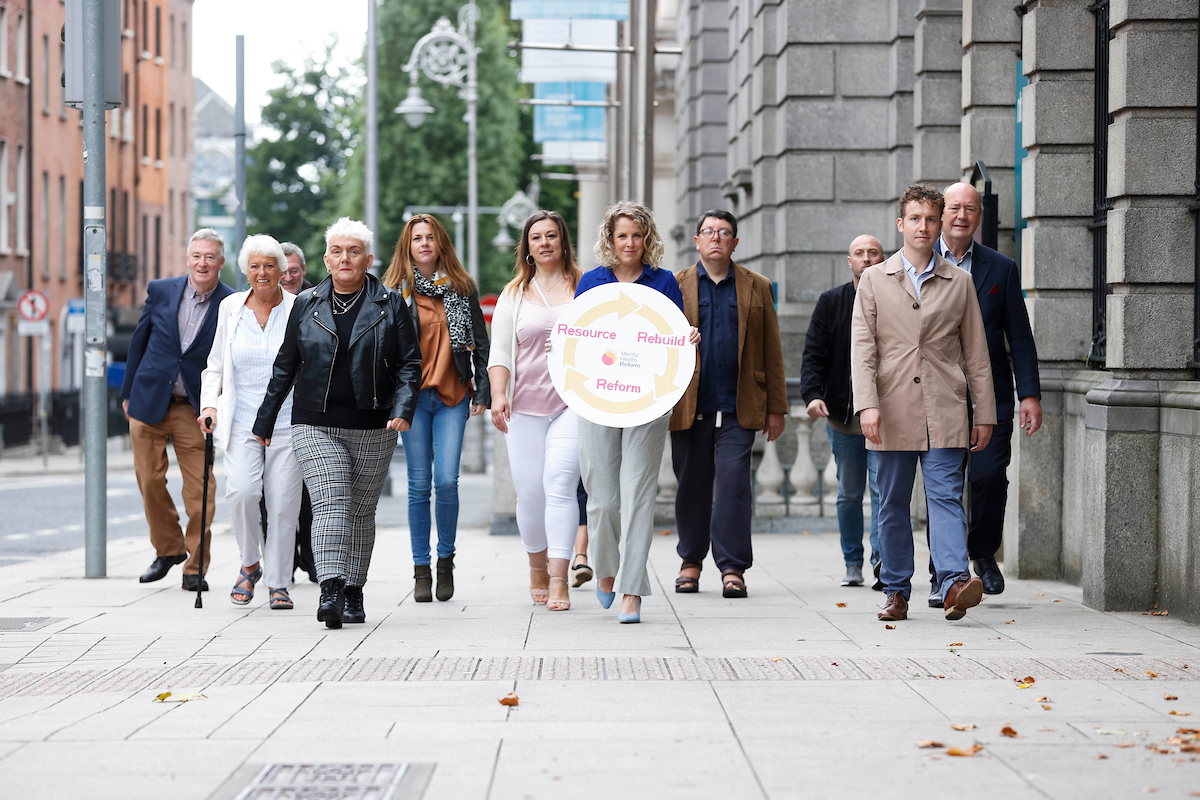 Mental Health Reform Members and Service Users Marching Besides Leinster House
On 31st August, Mental Health Reform (MHR) launched their Pre-Budget Submission 2022 Campaign with a photocall at Leinster House in Dublin. IACP's Leas-Cathaoirleach Séamus Sheedy and Communications Supervisor Hugh O'Donoghue were in attendance to demonstrate IACP's support. Together with their 77 member organisations, Mental Health Reform calls on the Government to invest €85million in mental health services for Budget 2022. This includes:
€20M to maintain existing levels of services; and
€65M to be used exclusively for developing our services to drive change in the system, and deal with the new challenges faced
MHR believes that if the Government is serious about the success of its new national mental health policy, Sharing the Vision, and wants to make recommendations a reality, investment is needed.
IACP is an associate member of MHR and as such support their aims for Budget 2022. If you'd like to learn about MRH's Pre-Budget Submission Campaign 2022, please follow this link.
MHR is Ireland's leading national coalition on mental health. Their vision is of an Ireland where everyone can access the support they need in their community, to achieve their best possible mental health. To learn more about MHR, please follow this link.