Covid-19 Online/Tele Counselling [11/03/20]
Important Note Regarding Online/Tele-Counselling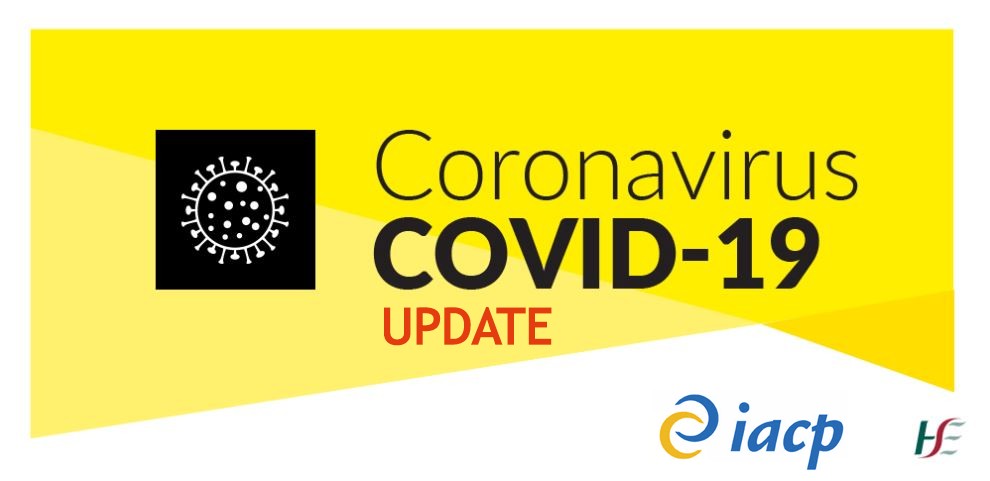 We do not wish to be prescriptive when speaking with our members about how they carry out their business. We do however ask them to follow all necessary precautions as outlined by the HSE and the HSPC.These can be found by following the links below:
https://www.hpsc.ie/a-z/respiratory/coronavirus/novelcoronavirus/
https://www2.hse.ie/conditions/coronavirus/coronavirus.html
The means by which you conduct your practice is entirely at your discretion, but we do understand that you have a duty of care to your clients and yourself. If you are interested in tele-counselling or working online, IACP has developed guidelines and standards that must be met when it comes to working remotely, which are available under the link: https://iacp.ie/onlinecounselling.
Also, there is an introduction to this type of work on IACP Online CPD Platform, which can be accessed through IACP Website in the Members' Area. This can be found by following the link below:
https://iacp.ie/index.php/page/loginmember. Please click on CPD Portal, and it will bring you to an area where you can access this training free of charge. If you have forgotten your login details or password, please contact Member Care on 01 230 35 36 or membercare@iacp.ie.