Extra primary care psychological interventions due [21/12/17]
Supports planned for under 18s to reduce specialist referrals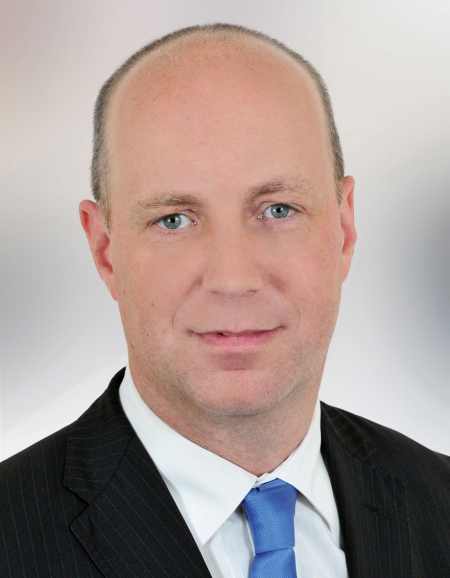 Extra psychological interventions and supports in primary care are to be provided to those under 18 years, to reduce the need for onward referrals to specialist mental health services..The HSE has identified opportunities for expansion of different disciplines / workers in mental health services, according to its 2018 Service Plan. The aim is to Increase access to counselling services in primary care through the appointment of assistant psychologist posts nationally.
There is a significant challenge in the recruitment and retention of staff, particularly nursing and medical staff. This challenge can provide opportunities to deliver services that are focused on maximising productivity and on service improvement and also expansion of different disciplines / workers in mental health services, said the Executive.
Many people develop mental illness for the first time over the age of 65 years and older adults with mental health difficulties have specific needs that require specialist intervention, the HSE's Service Plan - which was welcomed by Minister Jim Daly (above) - said. The expected increase in the population aged over 65 years, and especially those over 85 years, potentially will have significant implications for the psychiatry of later life services. There is an increasing and more complex nature in the demand for services, particularly for CAMHs which has seen a 26% increase in referrals between 2012 and 2017. Opportunities to continue to develop services that will treat individuals at the lowest level of complexity, avoiding the need for specialist interventions, remain challenging. Developing these services will also enhance community teams to ensure higher quality services for those individuals with higher acuity / greater need.
The challenge associated with a growth in population and resulting increase in demand for mental health services along with changing expectations of service users and their families, requires the further development of improved cross-sectoral and inter-sectoral approaches to service provision, the HSE's 2018 Service Plan says. In particular, the increase in the number of children under the age of 18 years is likely to lead to increased demand for CAMHs with a corresponding requirement for service provision both in primary care and in specialist CAMHs.
Additionally, there are requirements for enhanced care for vulnerable groups within the population and these are being addressed through the clinical care programmes, homeless initiatives, the national forensic service, services for those who are deaf and mentally ill, and initiatives in Traveller mental health. The clinical care programmes include early intervention for first episode psychosis, eating disorder services spanning CAMHs and adult services, responses to self-harm presentations at ED, those with dual diagnosis of mental health and substance misuse, and attention deficit hyperactivity disorder in adults. Youth mental health is a key issue for mental health services and will be a focus for 2018. Service developments will be in line with the recommendations arising from the work of the National Youth Mental Health Task Force.
Mental health services will continue to deliver a number of service improvement initiatives that will assist services and increase productivity and efficiency. These improvements will also be enabled by the development of a range of eHealth initiatives to support awareness and support improved responses to meeting mental health needs of the general population. Mental health services are increasingly operating in a more regulated environment. This enhanced regulation is welcomed as it contributes to patient safety and quality of care. Best practice guidance will be further expanded as one strand of a more proactive approach to patient safety. The funding available has provided for an agreed level of mental health services nationally. However, where demand for services exceeds what can be supplied, taking account of realistic and achievable efficiencies, the available funding level and planning assumptions provided by the DoH, the HSE is required to manage within the available resources, while seeking to prioritise services to those in greatest need. Within mental health services, this primarily applies to the requirement to provide placements for those with severe mental illness and challenging behaviour, whose needs cannot be met within the current statutory system, as well as providing safe levels of service through the use of non-permanent staffing arrangements.
Priorities in the HSE's 2018 Service Plan include promoting the mental health of the population in collaboration with other services and agencies including reducing the loss of life by suicide. Design integrated, evidence-based and recovery-focused mental health services, will be employed. The aim is to deliver timely, clinically effective and standardised safe mental health services in adherence to statutory requirements.  Ensure that the views of service users, family members and carers are central to the design and delivery of mental health services.  Enable the provision of mental health services by highly trained and engaged staff and fit for purpose infrastructure
Population served Mental health describes a spectrum that extends from positive mental health, through to severe and disabling mental illness. A strategic goal for mental health services is to promote the mental health of our population in collaboration with other services and agencies including reducing the loss of life by suicide. This requires a whole population approach to mental health promotion. Over 90% of mental health needs can be successfully treated within a primary care setting, with less than 10% being referred to specialist community-based mental health services. Of this number, approximately 1% are offered inpatient care and nine out of every ten of these admissions are voluntary.
Services provided In general terms, specialist mental health services are provided to serve a particular group within the population, based on their stage of life. Child and adolescent mental health services (CAMHs) serve young people aged up to 18 years, general adult services for those aged 18 to 64 years and psychiatry of later life provides services for those aged 65 years and over. Mental health services have consistently sought to develop and enhance community-based services and reduce, where appropriate, those treated in more acute services. Specialist mental health services are provided through CHOs. These services include acute inpatient services, day hospitals, outpatient clinics, community-based mental health teams (CAMHs, general adult and psychiatry of later life), mental health of intellectual disability, community residential and continuing care residential services. Sub-specialties include rehabilitation and recovery, eating disorders, liaison psychiatry and perinatal mental health. A national forensic mental health service is also provided, including inpatient and in-reach prison services.